For some reason I am completly drawn to this
kitschy vintage table cloth
. I can picture it on a nice wooden table in a small room full of plants, shelves of knick knacks and books... and with the windows open.
I know its a lot to imagine in just one table cloth... but doesn't it sound lovely?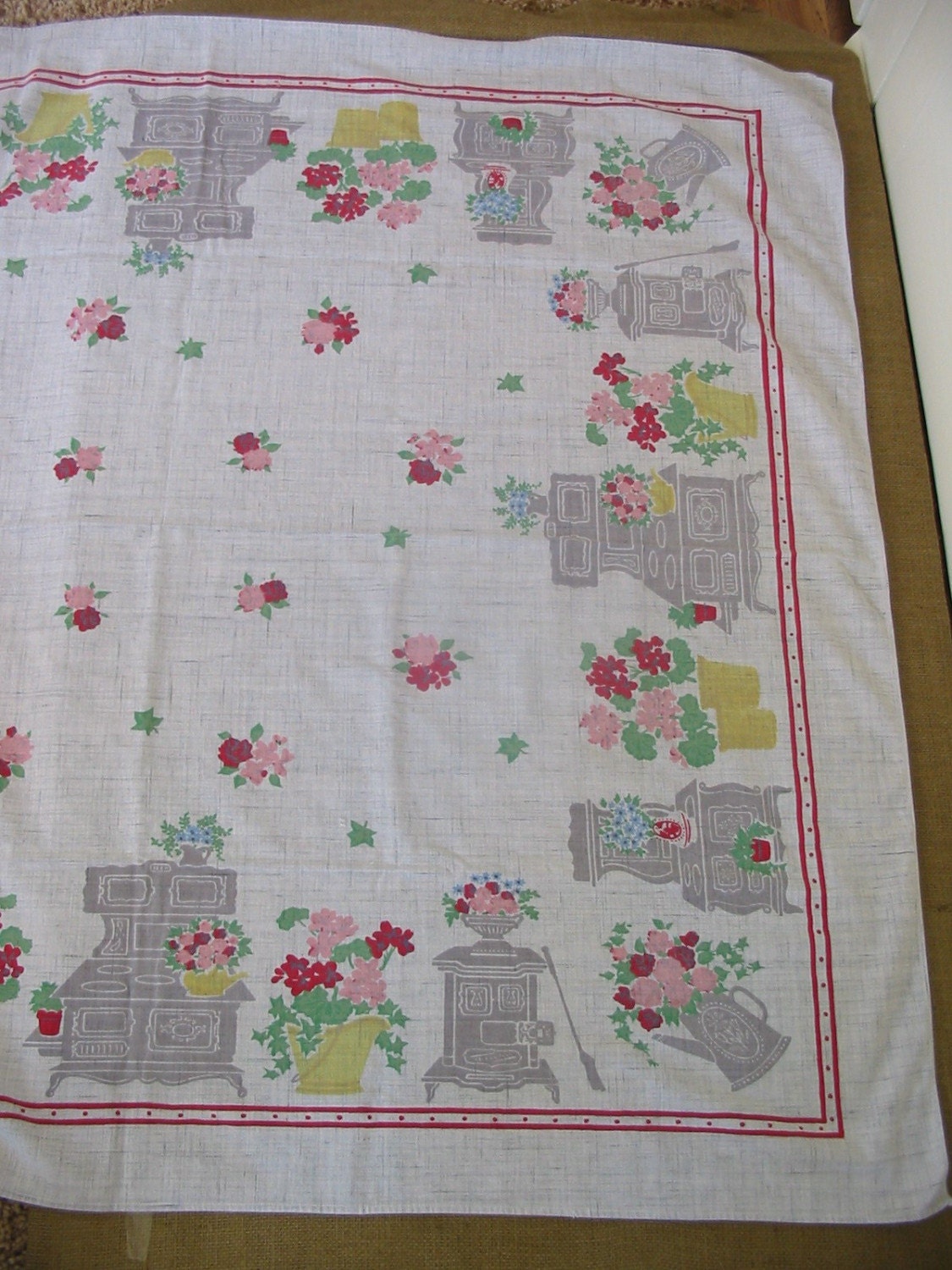 Normally this would be far too kitsch for my taste, but sometimes the kitsch just tugs at my heart strings. How about you?